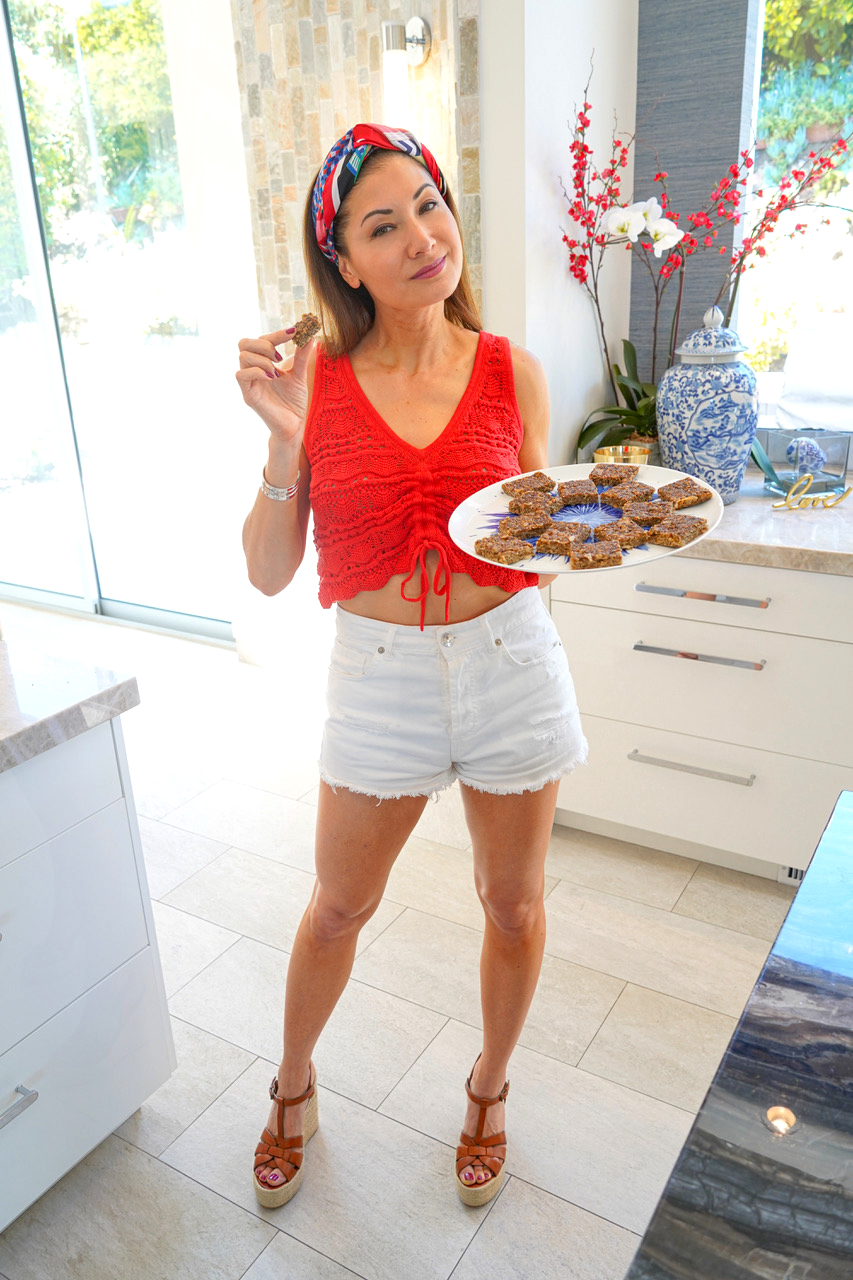 22 Aug

Baked Banana Bread Energy Bars: A Vegan's Dream Snack!

Hey there, health-conscious foodies! As a vegan with nut allergies, finding the perfect protein bar can be quite a challenge. But worry not, because I've got an amazing recipe that will satisfy your cravings and fuel your body with wholesome goodness; Baked Banana Bread Energy Bars!
THE POWER OF PLANT-BASED INGREDIENTS:
These bars are not only delicious but they're also packed with nutritious ingredients. We've got ripe bananas as the star base, providing natural sweetness and a smooth, moist texture. To amp up the nutritional value, I've added oats for fiber and complex carbs, chia + hemp seeds for protein, fiber, and healthy fats, and a dash of Manuka Honey, known for its immune support and other health benefits.
CUSTOMIZABLE TO YOUR SWEET TOOTH:
If you prefer your bars on the sweeter side, here's a clever twist you can try – add 1/4 cup of mini chocolate chips to the mix. It's a delightful way to indulge your taste buds while still keeping things vegan and allergy-friendly.
RECIPE:
Ingredients:
2 cups oats
4 ripe bananas
1/4 cup sun butter (or nut butter of your choice)
1/4 cup maple syrup
1/4 cup hemp seeds
1/4 cup chia seeds
1/4 cup shredded coconut (no sugar added)
2 tsp cinnamon
3-4 tbsp Manuka Honey (I use Wedderspoon Manuka Honey)
Optional: If you like that extra touch of sweetness, add 1/4 cup of mini chocolate chips.
DIRECTIONS:
Preheat Your Oven to 325 Degrees.
In a large mixing bowl, combine all the ingredients – oats, ripe bananas, nut butter, maple syrup, hemp seeds, chia seeds, shredded coconut, and cinnamon.
Mix it all up and pour the mixture into a baking tray.
Pop the tray in the oven and let it bake for 25-30 minutes. That lovely aroma of banana bread will fill your kitchen, making it even harder to wait!
Once the bars are out of the oven, drizzle about 2-3 tbsp of Manuka Honey on top (go ahead and eyeball it 😉) and use a spatula to even out the honey over the bars.
SLICE AND SAVOR:
Now comes the best part – cutting your freshly baked bars into squares and savoring each delicious bite. These Baked Banana Bread Energy Bars are a delightful on-the-go snack, post-workout boost, or guilt-free treat to enjoy any time of the day.
Give it a try and let me know how you like it. Stay tuned for more exciting recipes coming your way!
Enjoy!