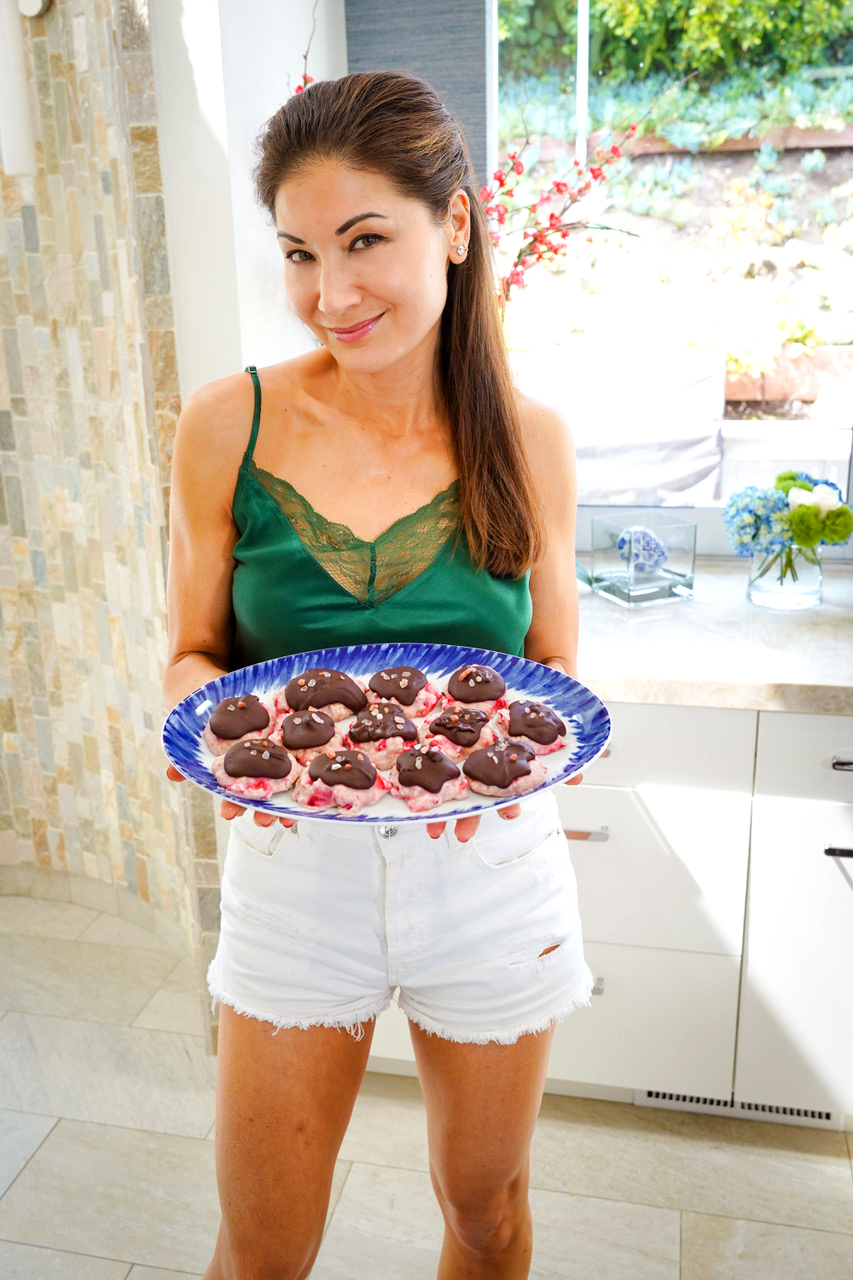 22 Aug

Chocolate Strawberry Bites: A Guilt-Free Frozen Snack

Hello, fellow snack lovers! It's the last month of summer and with temperatures still soaring, we all need some chilly treats to beat the heat. So, I've got a tasty recipe that will satisfy your sweet tooth and keep you feeling guilt-free: Chocolate Strawberry Bites!

These little bites are not only delicious but they're also packed with nutrition. Let's dive into the mouthwatering details and learn how to make them!
Ingredients:
5 Large Strawberries
1 Cup Coconut Yogurt (or Greek yogurt if you prefer)
1 Scoop Protein Powder (I used vanilla protein powder by Ritual)
1 Tbsp Chia Seeds
1 8oz package of chocolate chips (I used Sugar-Free Chocolate Chips by Lakanto but you can use any type of chocolate chips you prefer)
Optional: Himalayan Sea Salt (add to the top of the treats to bring out the flavor of the chocolate)
Directions:
Begin by mashing the strawberries, creating a luscious base for your bites.
In a mixing bowl, combine the yogurt, protein powder, and chia seeds. Stir it up until you have a creamy and protein-packed mixture.
Now, scoop the delightful concoction onto a baking pan lined with parchment paper. Keep them small (about the size of a quarter.
Time to freeze! Pop the pan in the freezer for about an hour, allowing your bites to set.
Chocolate Coating:
Once your bites are frozen, it's time for the grand finale – the chocolatey coating! Melt some dark chocolate either in the microwave or using a double boiler technique.
Generously cover each frozen cluster with melted chocolate, giving them that irresistible allure.
Place the chocolate-covered bites back in the freezer for about 15 minutes to firm up the coating perfectly.
PRO TIPS:
As tempting as they look, frozen treats can be quite chilly on the teeth! So, let them thaw slightly for around 5 minutes before you indulge. I made mine too large this time around, so I had to chop them up into bite-sized pieces (about the size of a quarter) before snacking on them.
Not only are these bites a delightful indulgence, but they also come with a range of health benefits. The yogurt is a great source of probiotics, the chia seeds offer a good dose of fiber and protein, while the strawberries are rich in Vitamin C and other antioxidants. Moreover, using monk fruit chocolate adds a sugar-free twist to this recipe.
So, what are you waiting for? Dive into these Chocolate Strawberry Bites and let them become your go-to frozen snack.
Enjoy!