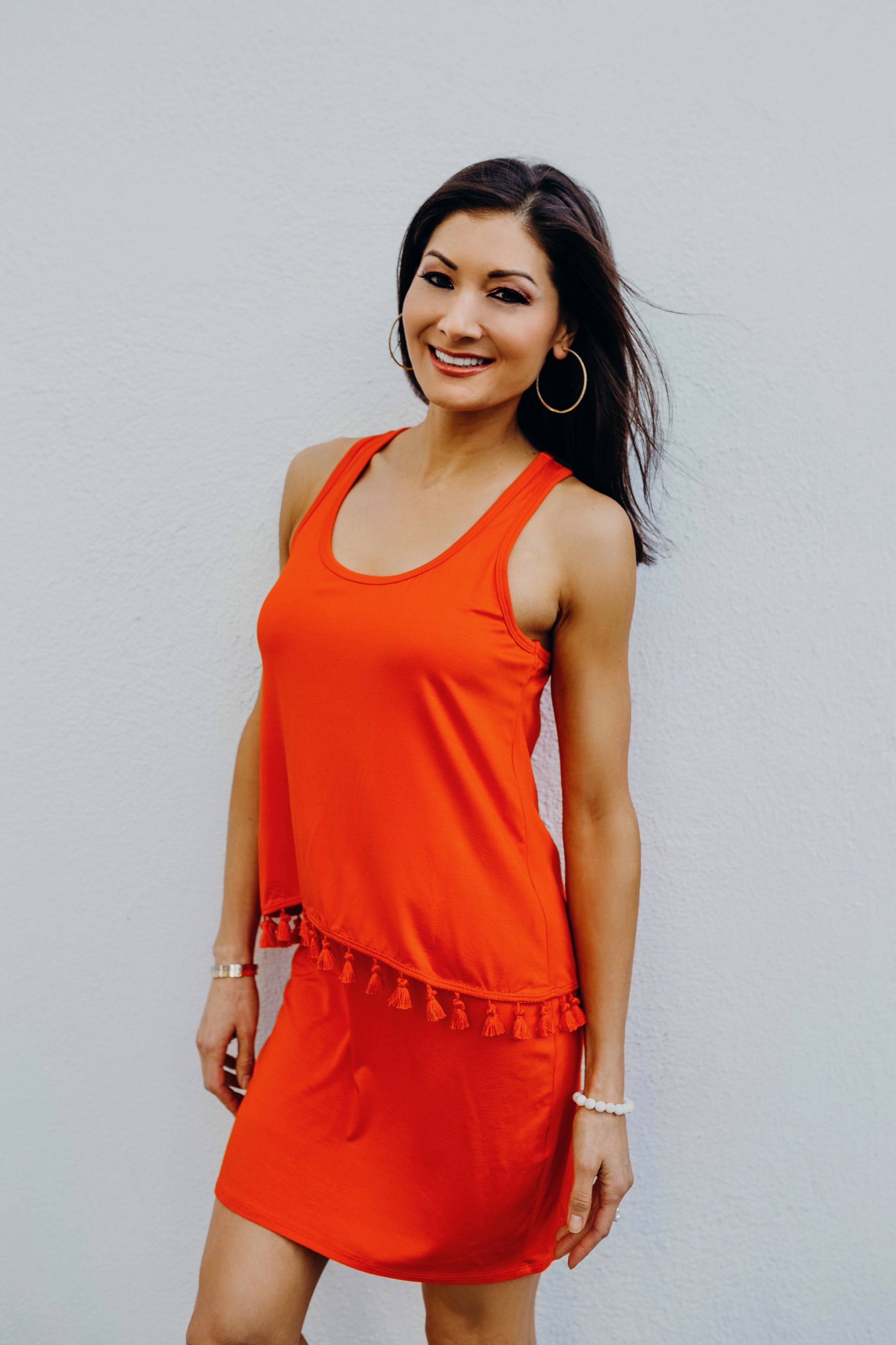 11 Oct

It's Warming Up Again In SoCal… That Means It's Dress Weather

While the rest of the country is cooling off, Southern California is warming up due to seasonal Santa Ana winds. Those are the winds that originate from the northeast (inland) and are known to bring hot, dry weather during autumn (many times, autumn is the hottest time of the year in SoCal).

If you're curious about why… allow me to be a weather nerd for a moment. The synoptic set-up that gives rise to Santa Ana winds is characterized by high-pressure sitting over the Great Basin. The clockwise wind flow around high pressure sends down-slope winds through the passes and canyons across the region. The air warms up through compressional heating and by the time it makes it out to the coast, that air is extremely warm and dry (hence we usually have critical fire danger this time of year as well and 80s and 90s at the beach).

But, back to what you should wear when it gets hot… how about a popover sheath dress that's fun and flirty?
Popover Sheath Dress, Trina Turk
Photo: Christian Yi